Welcome to Linen Salvage Luxe, our beautiful relaxed luxury linen collection from California designer Andrea Bernstein .
Designed and made in California , Linen Salvage Luxe is our newest brand that features all our best selling linen and velvet collections and adds our pretty prints to mix and match to add to your pretty boudoir style now in one place. Our luxe fabrics are all natural, dyed and printed with water based pigments and dyes and are washable, we invite you to join us by signing up for wholesale access or to place a retail order.
We are in the process of adding our catalog with all our beautiful products , we thank you for your patience!
Shop our most loved collections .While we're getting set up, we're happy to help you place an order. Click below to place your order directly with our sales team.
Throws

Soft, comfy, and washable, our best selling throws are perfect for the season's pretty decor update

Velvet Bedding

We're busy uploading our best selling collections in time for holiday shipping

Decorative Pillows

Perfectly filled, soft silk velvet textures and chic finishes frame our pillow collection now in 10 colors
Discover our best selling holiday velvets in rich hues like Aloe and Topaz inspired by our California deserts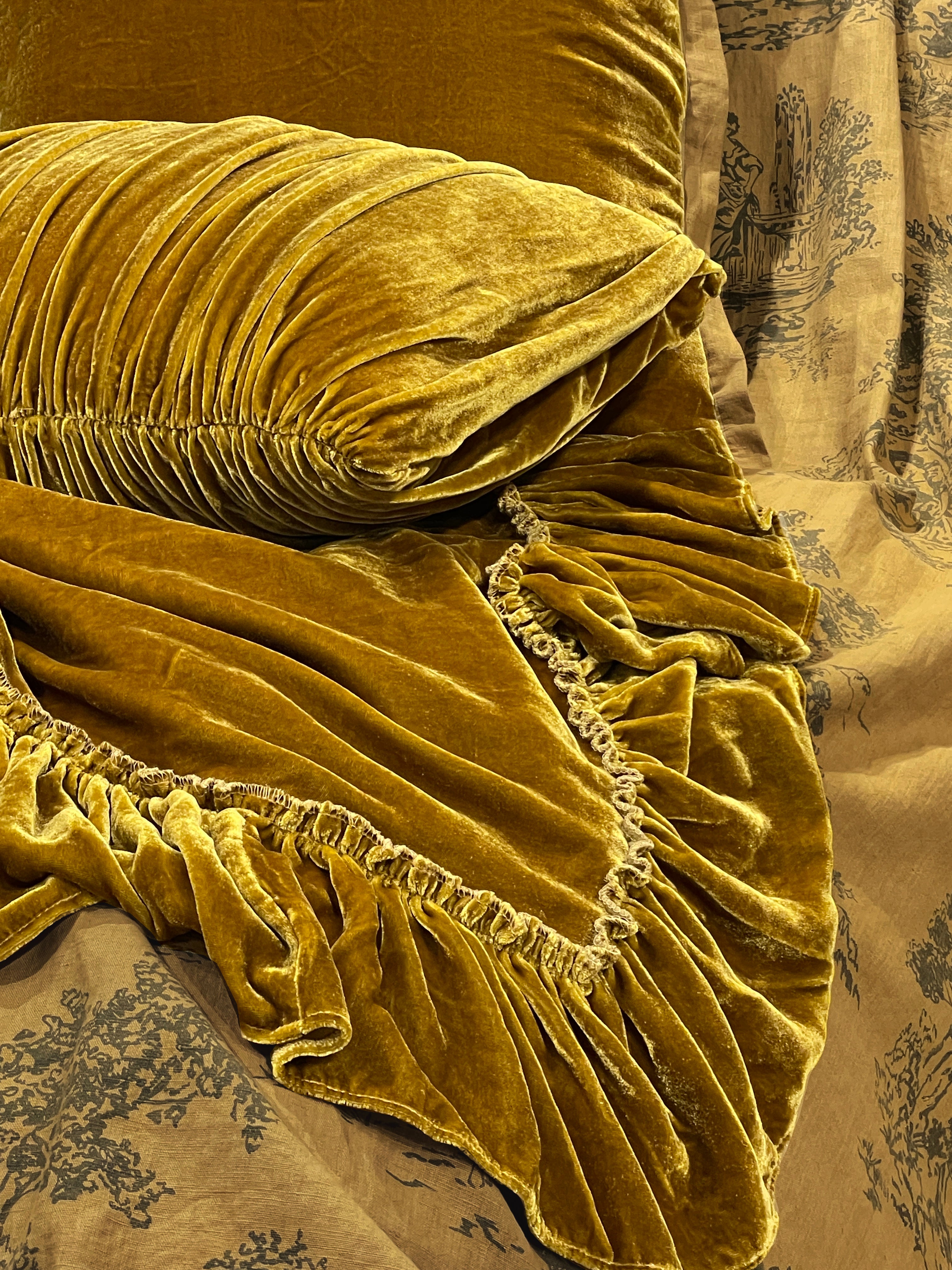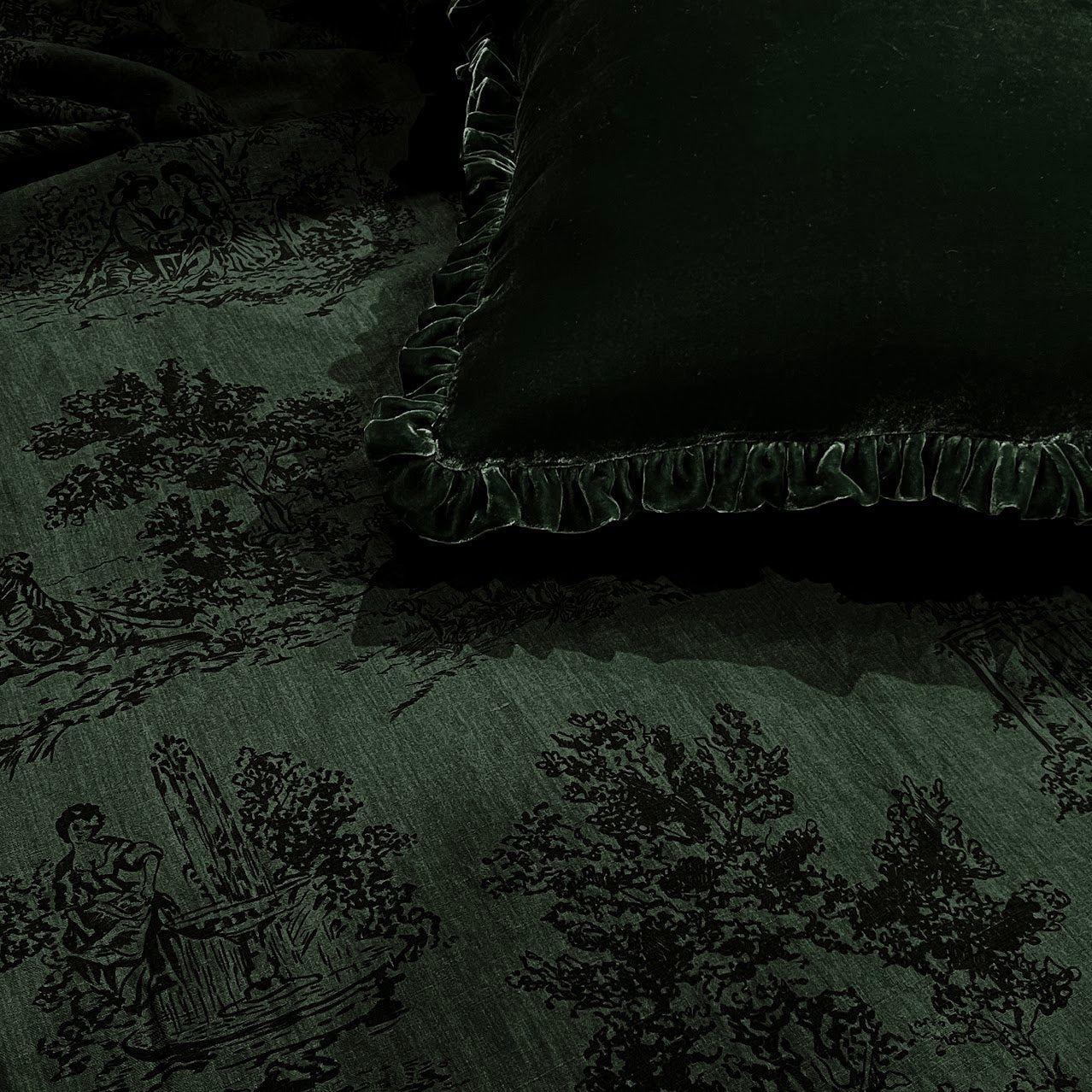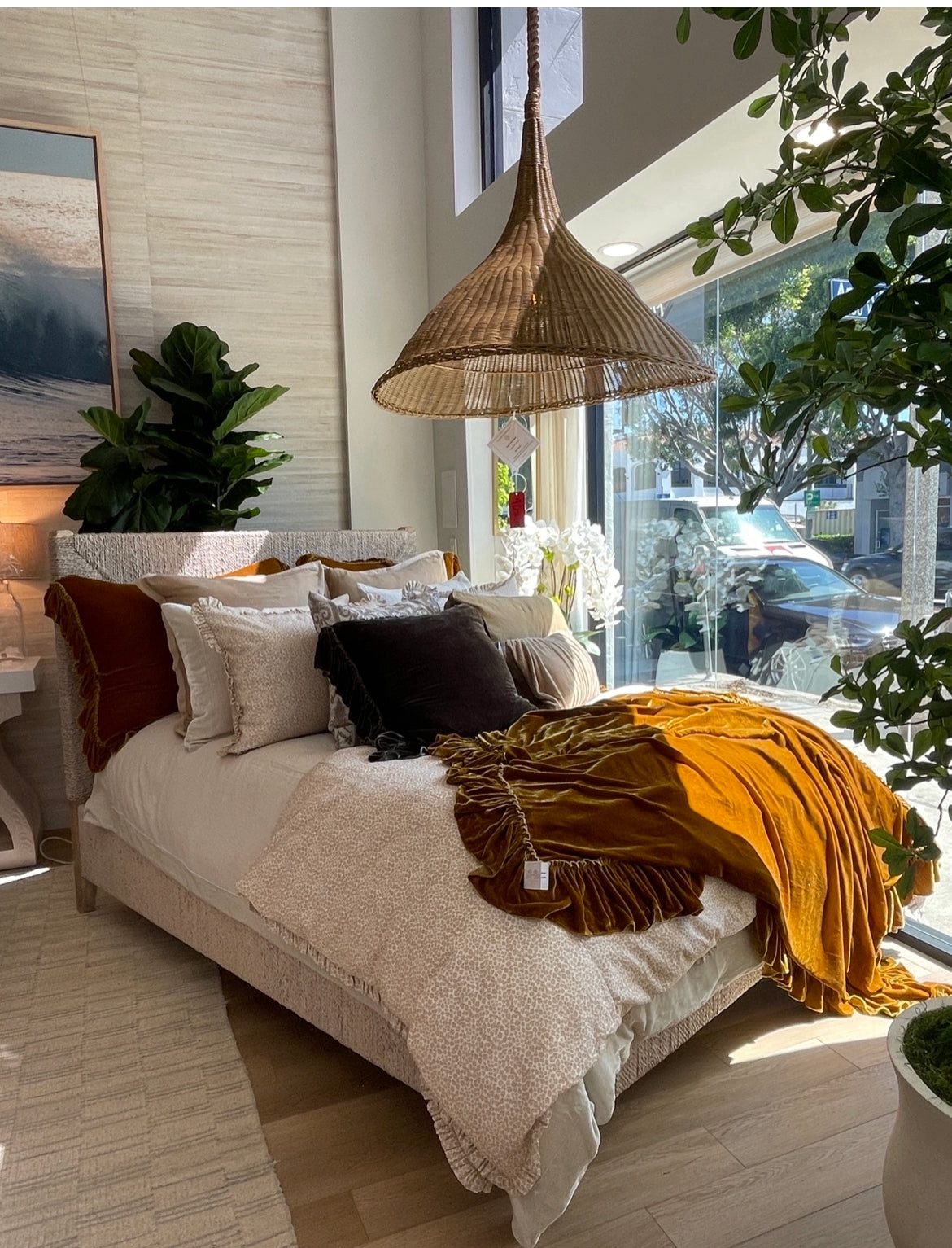 Our Featured Designer : meet Elizabeth Lamont
Elizabeth Lamont is an interior design studio and home furnishings boutique offering luxury furniture, bedding, home accessories and interior design. Located in the chic celeb-packed beachside village of Pacific Palisades, California, this elegant shop features our Winter Topaz bed in an eclectic mix of warm southwest hues of silk velvet and a subtle cheetah printed linen cover in the window now on famous Sunset Boulevard.
Shop now